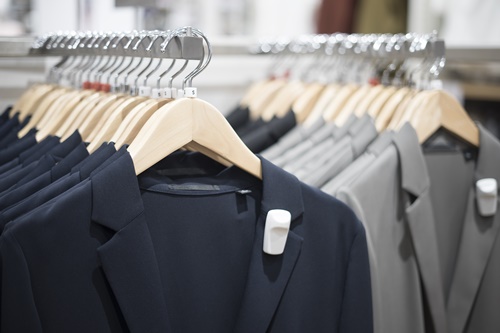 Dry Cleaning Service
If you're seeking dry cleaners in Greater Noida, you've come to the right place. We provide easy pickup and high-quality service while staying within your budget. For individuals, corporations, and commercial enterprises in Noida, Pari Dry Cleaners provides excellent dry cleaners in Noida.
Benefits of Dry Cleaning in Noida
Convenience
You only need to drop off and pick up your clothes. The remainder is handled by your cleaner. When dry cleaning offers both quality and convenience, why spend hours washing and ironing? Dry cleaning in Greater Noida is a useful service that gives you more time to pursue all of life's more significant endeavors.
Prolong the life of your clothes
Contrary to popular perception, wearing clothes frequently won't harm them. If you do dry cleaning, this may help you protect your clothes.
Removal of stains
To remove stains, dry cleaners in Noida employ sophisticated procedures and specialized stain-removal products.
At Pari Dry Cleaners, we offer wet washing, dry cleaning, steam pressing, roll pressing, ironing, darning, dyeing, and shoe laundry, among other services.
Never before has cared for your clothing been so simple. Pari Dry Cleaners is equipped to handle your clothing needs.
Why choose us for dry cleaning in Noida?
Expert Assistance
We provide the best door-to-door dry cleaners in Greater Noida. Select a pick-up and drop-off time with the least amount of effort, and we'll handle the rest.
Quick Delivery
Our dry cleaning and Laundry Service in Noida deliver your clean clothes 48 hours following pick-up. The fresh has arrived by the time you pull off that last shirt.
Excellent Outcomes
For you to look and feel fantastic, we offer superior washing, dry cleaning in Greater Noida, and ironing services from first-rate facilities and accept special orders.
Because we take extra care with your fabric to make sure that your possessions arrive clean and undamaged, our Laundry Service in Noida is of the highest caliber.
We take care of color separations, temperature requirements, and fabric washing requirements. In the areas where we operate, we offer free pick-up and delivery Laundry Services in Greater Noida. We strive to provide only the best for our clients.
QNA
What makes Pari Dry Cleaners the best Laundry and Dry cleaning service provider?
Intelligent, eco-friendly, and individualized care for your garments.
For your convenience, a high-touch approach.
We are experts in stain removal and steam pressing, and we only use chemicals that are safe for you and the environment.
Does Pari Dry Cleaners provide pickup and home delivery of clothes?
Yes, we provide free pickup and delivery of clothes to your doorstep. Your dry cleaning and laundry are picked up, properly cleaned, and delivered right to your home.